It has been a few years since we went abroad, as we've been enjoying touring Scotland and doing the Isles of its coast. As we have no foreign travel planned I thought I should update my map.
Out of the 34 Countries visited, the ones that stand out most are Italy, Peru, Bolivia and New Zealand. But I couldn't pick a favourite country.
In the USA I have travelled to quite a few states, New York (including up state), Washington, Oregon, California, Nevada, Florida, Colorado, Massachusetts, Hawaii (Big Island, Maui and Kauai) and of course Michigan (where I spent a year au pairing when I was 19). My 3 favourite states in the USA would be Hawaii, Oregon and Colorado, but Michigan will always hold a special place in my heart. So many happy memories and friends for life made there.
Where's your favourite country or US state you've been to?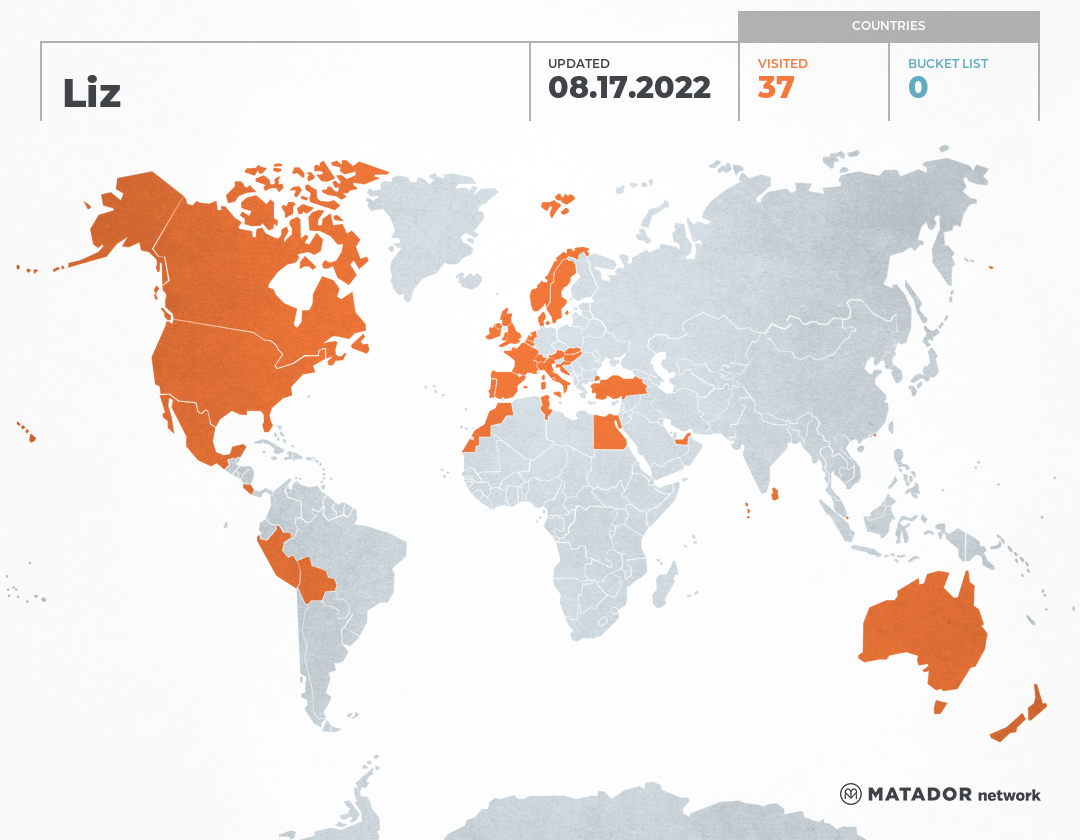 Highlandheffalump has been to: United Arab Emirates, Austria, Australia, Belgium, Bolivia, Canada, Switzerland, Costa Rica, Denmark, Egypt, Spain, France, United Kingdom, Hong Kong, Croatia, Hungary, Ireland, Italy, Sri Lanka, Morocco, Maldives, Mexico, Netherlands, Norway, New Zealand, Peru, Portugal, Sweden, Singapore, Slovakia, Tunisia, Turkey, United States, Vatican.
Get your own travel map from Matador Network.